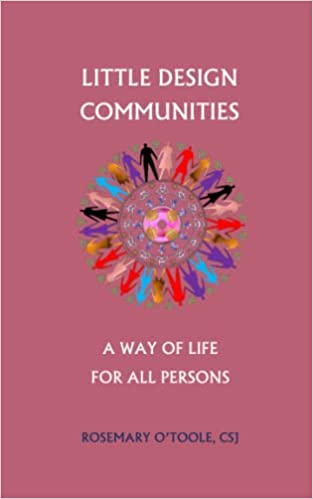 LITTLE DESIGN COMMUNITIES: A WAY OF LIFE FOR ALL PERSONS
EMAIL

This email address is being protected from spambots. You need JavaScript enabled to view it.

TO PLACE A BULK ORDER OF 10+ BOOKS at DISCOUNTED PRICE
---
NEW!

MAXIMS OF PERFECTION
Wisdom Sayings of Jean-Pierre Medaille. S.J.
EMAIL

This email address is being protected from spambots. You need JavaScript enabled to view it.

TO PLACE A BULK ORDER OF 10+ BOOKS at DISCOUNTED PRICE
---
INSPIRED BY THE SPIRITUALITY OF JEAN-PIERRE MEDAILLE, S.J.
Resources to purchase - updated 2023
Please note: We encourage interested persons to purchase our latest resource on Little Design Communities (2019). This has all the revised and updated material on The Eucharistic Letter, the Commentaries, the 8 Communal Gatherings and the Sharing of Hearts cards.
Purchase WORDS FOR LIFE: BOOK FOUR (deals with E.L.)
at all amazon sites. Cost $28.00 CDN
---
Now available in FRENCH!

PAROLES POUR LA VIE
Our heartfelt gratitude to our generous benefactor, Brenda Mercier-Roy
and gifted translator par excellence, Louis Casgrain, Quebec.
Purchase PAROLES POUR LA VIE
at all amazon sites. Cost $28.00 CDN per book
---
PLEASE NOTE: FOR BULK ORDERS (10+) of this book
email Sr. Rosemary at This email address is being protected from spambots. You need JavaScript enabled to view it.
(Approximate cost (depending on the number of books ordered is $18.00 CAD)
---
THE EUCHARISTIC LETTER IN BOOKLET FORMAT
... NEW booklets created in 2017.
Some copies still available at The Upper Room
A NEW translation of The Eucharistic Letter ( 8 pages ) ... $1.00
A NEW Companion Text of The Eucharistic Letter in contemporary language (20 pages ) ... $1.00
Send amount owing by e-trasnfer to:

This email address is being protected from spambots. You need JavaScript enabled to view it.
Make cheque payable to:
Sister Rosemary O'Toole, CSJ
MAILING address: Sr. Rosemary O'Toole, csj
Ottawa, Ontario. Canada. K2G 6J5
---
Further Resources from Ministry of the Arts:
---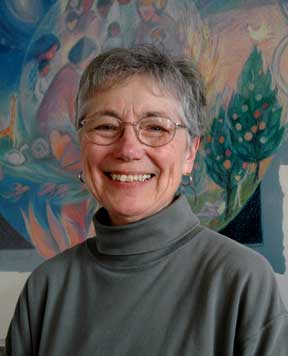 Contact artist, Mary Southard, csj
This email address is being protected from spambots. You need JavaScript enabled to view it.
Visit Mary's website
---
* Please send us
your order form with ALL the items needed - by email to

This email address is being protected from spambots. You need JavaScript enabled to view it.
---